Savings without having to change your bank
November First's payment platform gives all companies the opportunity to pay suppliers domestically and abroad while paying significantly lower fees and at better exchange rates. Payments can be executed directly from accounting systems and from our own portal. Both payments and postings are always delivered in real-time, also to the accounting system.
Full overview for the payment approver
Send supplier payments for approval
Approve supplier payments directly from your phone
No file uploads to and from your accounting system and your bank
No logging in to online banking
Approve payments on the go 24/7
See the voucher for your payment when you want to pay
Streamline communications between bookkeeper and procurer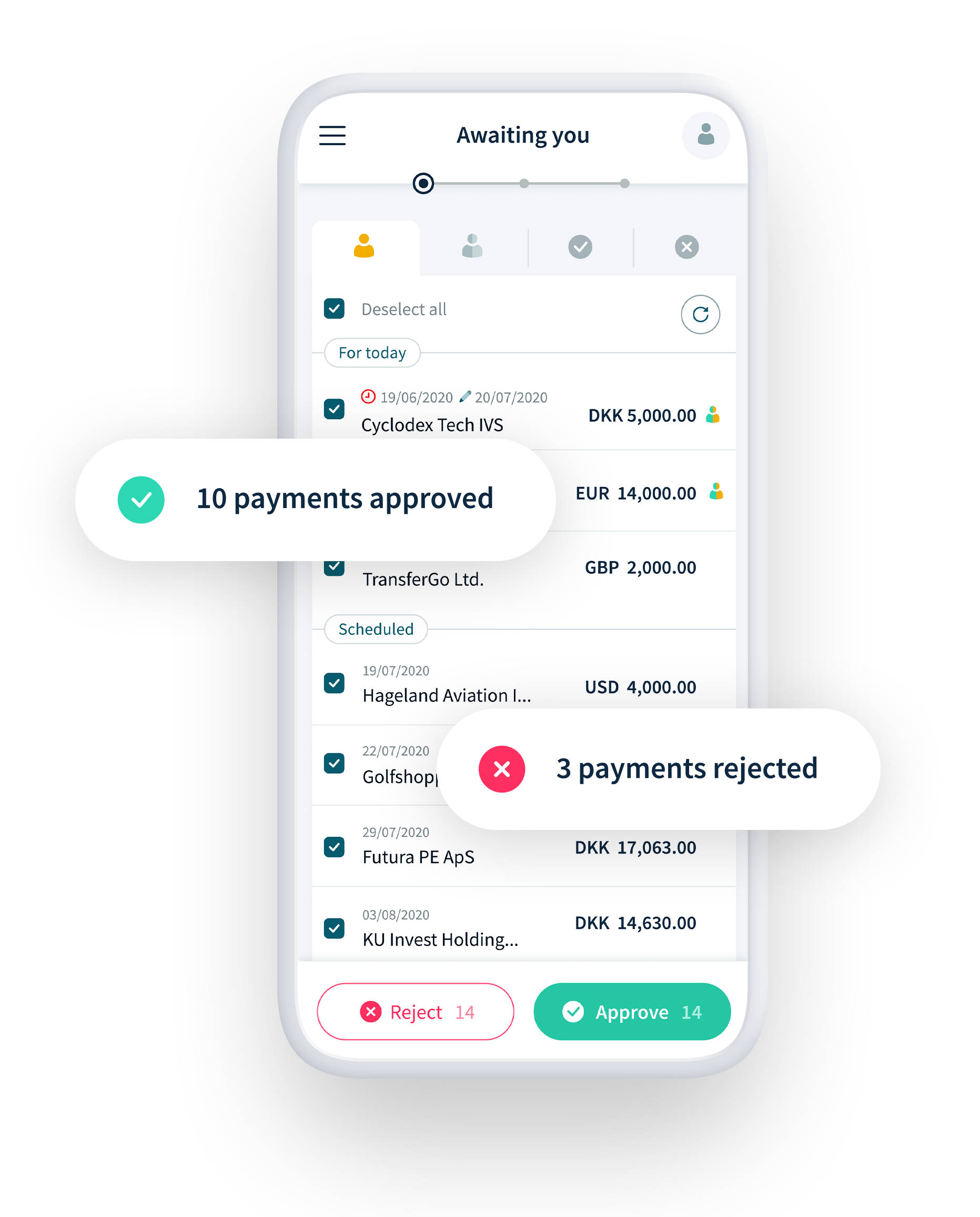 Domestic and international payments with no hidden fees
The November First payment platform gives you the lowest currency exchange price and the lowest fee, regardless of where in the world the payment is to be transferred to.
Payment information is verified before approval
Pay in 26 different currencies
No hidden currency margins
No unexpected charges
All functions from
online banking
+ many more
SEPA "same day" transfers
International SWIFT/BIC payments
Pay the recipient's costs (save 50% by comparison with bank rates)
Automatic notification/payment receipt to the recipient
Support for local payment types (FIK, BACS, Giro, etc.)
Save payment recipient
Save time with
batch payments
November First's payment platform works with all of the company's systems, saving you time and money.
Pay invoices in different currencies with a single approval
Exchange rates and data are delivered in real-time
Import and export payments with Excel, csv or bank files