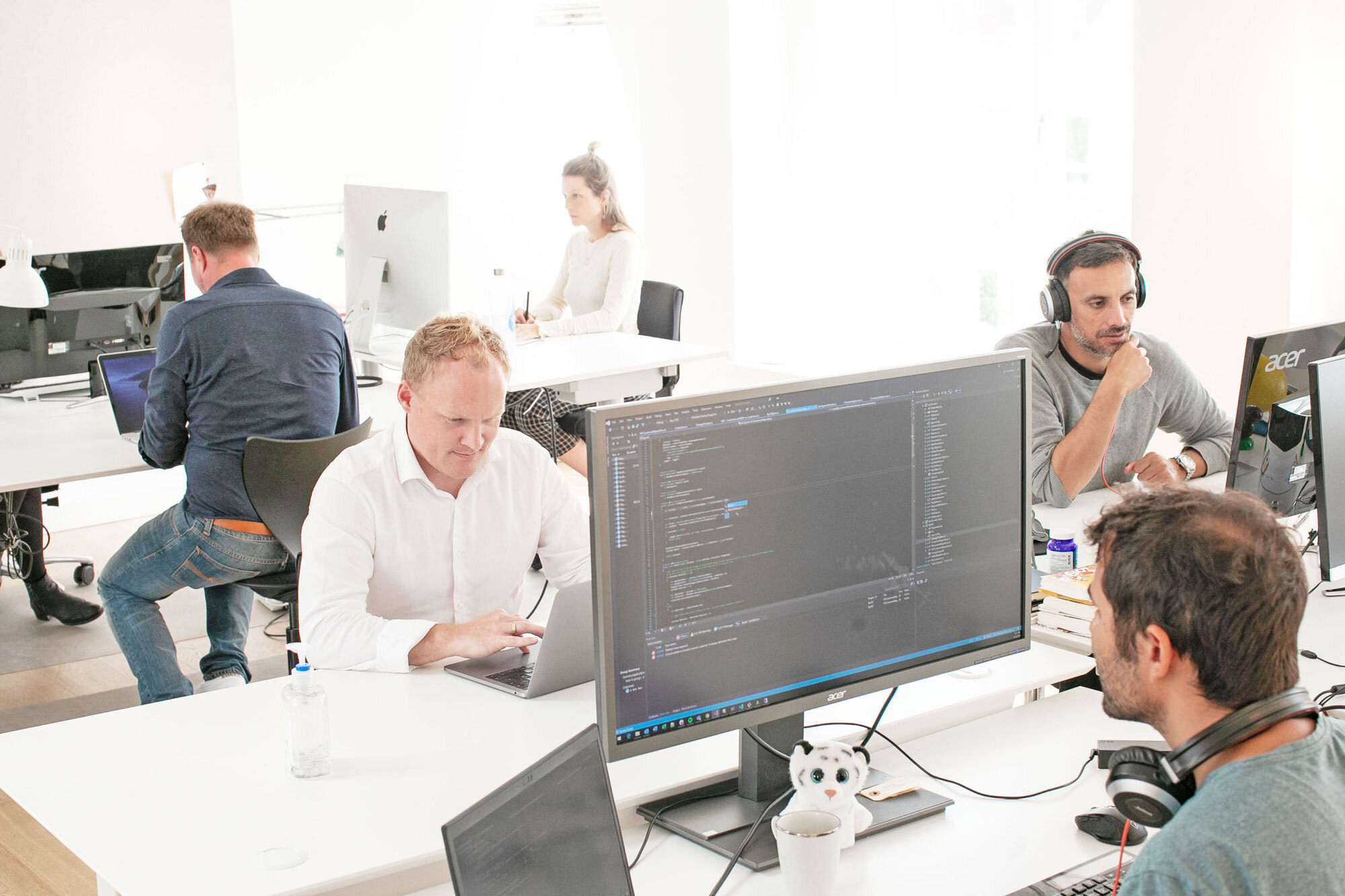 In January 2020, November First finally ended the file uploads and downloads between finance system and bank. November First became the first licensed payment institution to move the transaction capacity completely away from the bank and into the finance/bookkeeping system. Users of November First's payment modules now benefit from being able to execute supplier payments directly from selected finance systems and automatically return all transaction and posting details in real time and thereby achieving substantial time saving in bookkeeping.
Soon after we launched payment authorisations or procura processing,eliminating unnecessary communication procedures between the bookkeeper and the payment authoriser. The payment authoriser can now see bills or paperwork when a payment is to be either approved or rejected. Postings with payment details will of course continue to be delivered directly to the finance system, so bookkeeping can always be kept up to date.
It is very rare that the least expensive solution is also the best, but that is what we aspire to be. During COVID-19, we realised that November First cannot build integrations to all finance, scanning, approval and payroll systems. Integrations to these systems were needed, and we developed a publicly available API, which we released to selected partners in May 2020. Our API makes our Partners able to accelerate our market presence for mutual benefit. We were able to bring partners on board surprisingly quickly, and four partners had already completed their integration with our API by the end of summer 2021. Thereby successfully integrating November First's payment and procurations management into their systems.
As a result, companies could already from August 2020 have a payment module in Uniconta, have invoices scanned through Fakturafil and handle invoice and payment authorisations in a single workflow using Futurelink/Batchflow4.
A number of auditing and accounting companies, who focus on being able to offer optimal bookkeeping outsourcing services, have also been able to exploit the opportunities offered by the API to service their customers even more efficiently and transparently than was previously possible.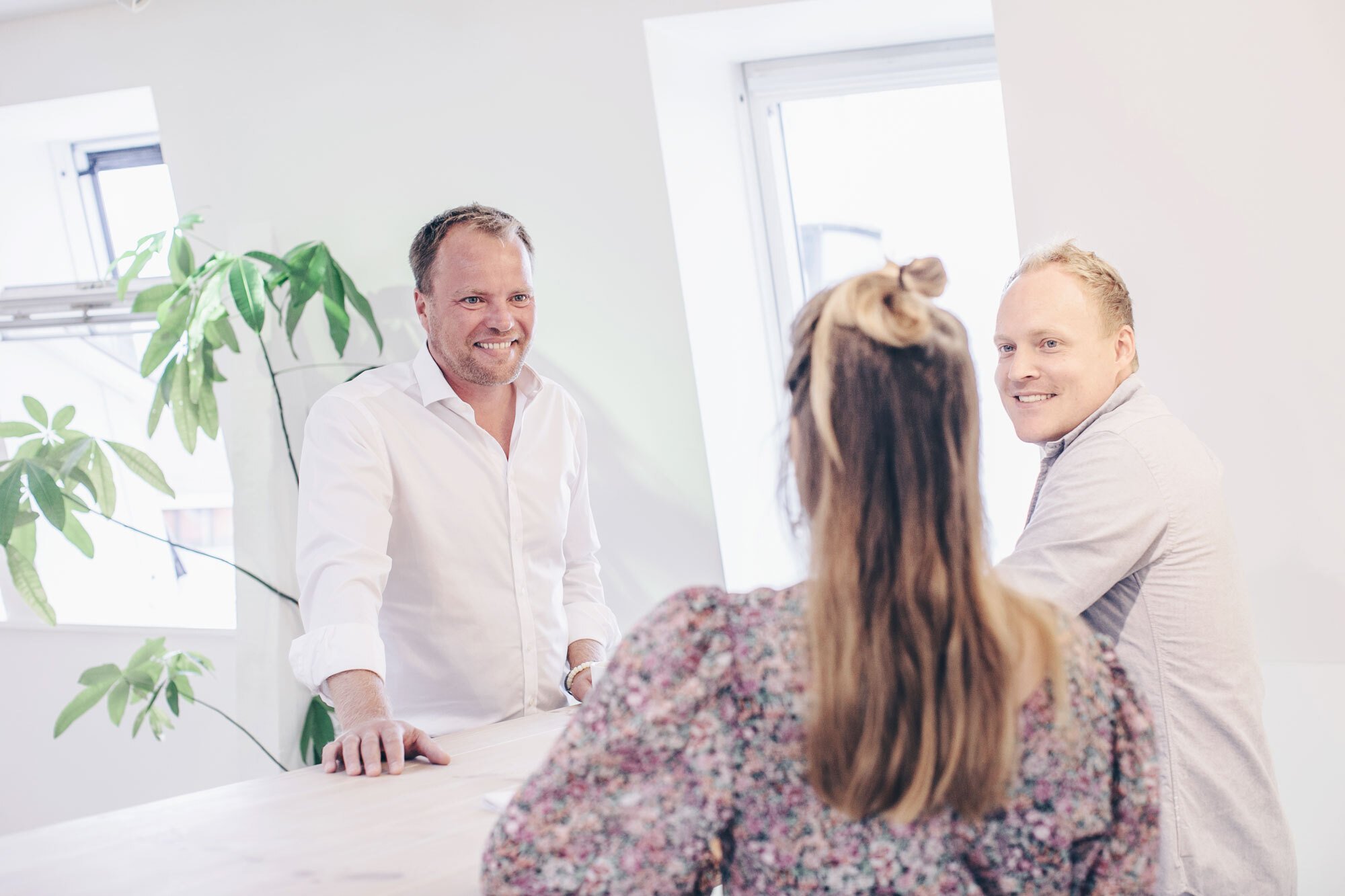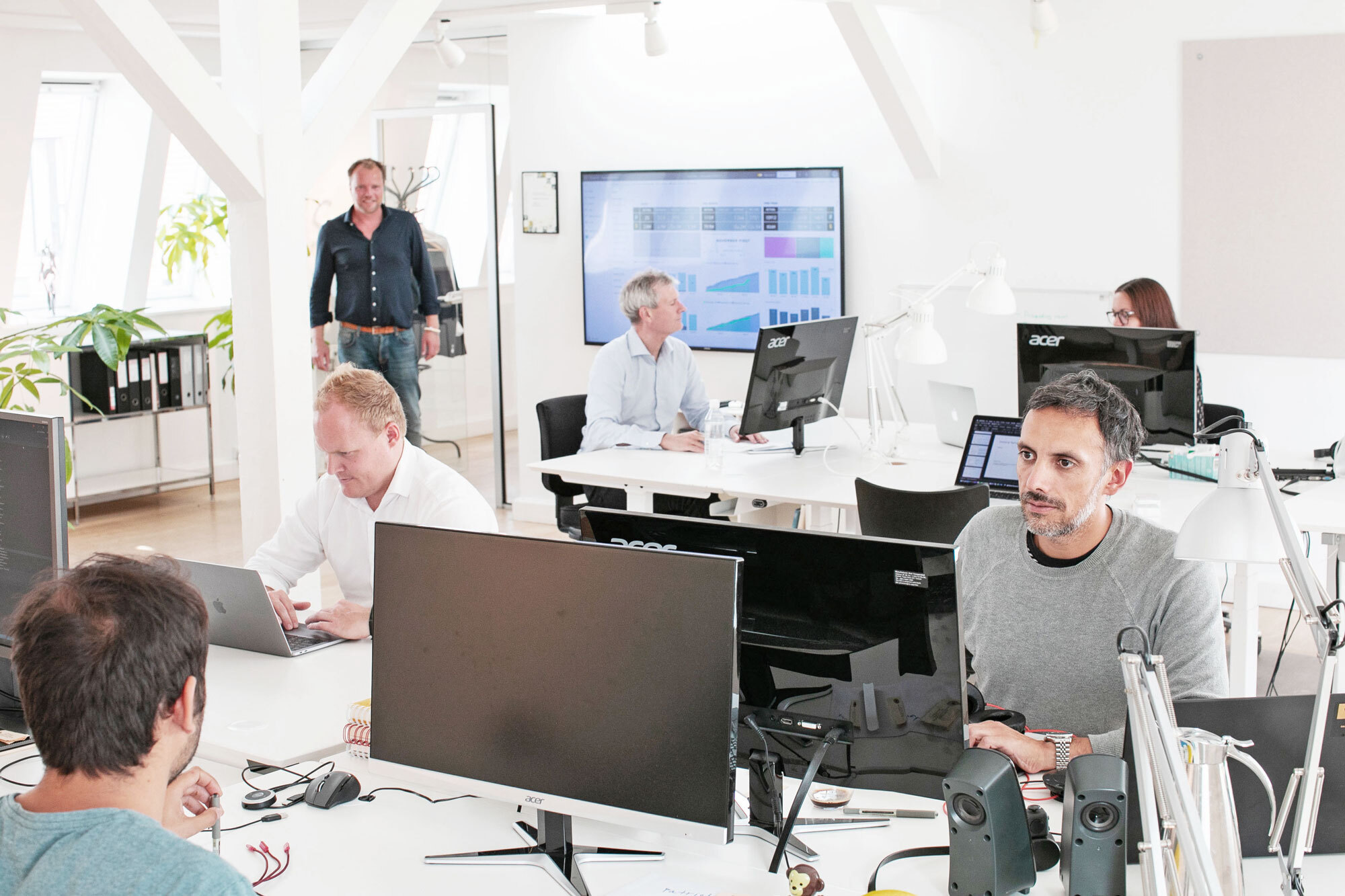 For all our partners and end users it is a great comfort to know that November First, as all payment institutes in Denmark, is under the supervision of the Danish Finance Supervisory Board – FSA. This means that the company setup, policies, procedures and work flows, security etc. are supervised by FSA. Read more about November First and the FSA inspections here FT 22017
As such, this is an advantage for November First and a major differentiator from other unlicensed payment solution providers, who cannot provide the same security for their Solution towards the End Users. A Licensed solution will always address the changes in the regulations and adapt as these requirements changes. More information about November First license can be found in this Summary
In other words, Partners and End Users can expect the same security by using November First as when using any Danish Bank, and at times even more security as November First is built on the latest technologies, in contrast to some of the established banks, mainly supplied by Microsoft in a close cooperation with November First. Read more about this cooperation from Microsoft and November First
Lately PwC – one of the largest global accountant and bookkeeping service providers – have integrated to November First´s API, and as such used the November First payment infrastructure and Approval handling as the "engine" for their app PwC One View. This app is groundbreaking as the solution within bookkeeping and accounting which contains "embedded banking" services.
And there are even more great things to come, because at November First we are curious, we believe that creative digital solutions can create opportunities and increase efficiency. As such we continue to find new digital paths to follow, to create value for small and medium sized companies in Denmark and abroad.
At a Glance
November First A/S, company registration number 37367605, is a 100% owned subsidiary of Fintech Solution Lab ApS, company registration number 36734205
Licensed as a Payment Institute by the Danish FSA since May 2016 with FT number 22017
The FT License is pass-ported to all EU countries
November First has per June 2021 raised 7.4 MEUR as investor capital, the company has 20+ Employees in Denmark, Portugal and India
Audited by PwC since 2018
Moved the November First Payment platform to Azure in 2020 creating the first Cloud based integrated Payment platform, see this Microsoft link for more info.
For further information see our LinkedIn profile
Timeline
2015
The Companies November First A/S and Fintech Solution Lab ApS was registered in May 2015, and the first employees were hired
2016
Licensed as a Payment Institute by the Danish FSA in May 2016, The License is pass-ported to all EU countries
Launched the November First.com online payment platform for distribution of international payments on November 1st 2016 and broke the oligopol-like pricing of foreign currency exchange transactions on the Danish market.
2017
The Web Portal platform was extended and the first Integration to an ERP system was launched
The office was expanded now twice the number of employees, and November First made transactions for more than 200 mm DKK
2018
Launched November First´s API version for as Salary systems
Expanded the organization with a Develop team in Bangalore, Indien
November First made transactions with a volume of 551 mm DKK and more than doubled the number of customers.
2019
Expanded the November First platform in October 2019 with support for Danish Kroner payments (Account to Account and FIK payments) and was as such able to move the payment transaction process away from the banks.
The e-conomic payment module was extended based on feedback from early test customers.
The number of customers and payment volume was again doubled, and the number of transactions grew with more than 400%.
2020
The November First platform was extended with handling of approval so that external as well as internal bookkeeping companies and Accountants were supported.
Released a new API version for ISVs and Larger Accounting houses.
Launched integration of payment module to Uniconta ERP
Expanded the organization with a Develop team in Lisbon, Portugal
Landed partnerships with Fakturafil (Invoice Scanning) and BatchFlow4 (Electronic Invoice & Documentation handling)
Increased, despite of Covid-19, the number of customers and payment volume with approx. 30% and expanded the number of transactions with 66%
2021
In the beginning of 2021, and in close cooperation with Microsoft, November First Launched the platform on Microsoft Azure, as such becoming one of the first license based financial institutions, which are 100% Cloud native, which ensures both scalability and security for the future International expansion.
Landed new Partner agreements with more ISVs; Likvido (outsourced finance & administration) and Crediwire (system for financial reporting and optimization).
Made a new important Partnership with PwC around PwC´s One view App, one of the first financial super Apps aon the market, in which November first supports the App with payment-infrastructure and approval workflow.
In the first half of 2021 the customer portfolio and transaction volume both grew with more than 50% compared with the same period in 2020
More than 50% of the customer base are using the subscription-based payment modules.
Board of Directors
Gregers Kronborg - Chairman
One of the most experienced technology investors in the Nordic region. Was a Partner for 12 years in the Venture fund Northzone, who is known for investments in Trustpilot, Napatech, Asetek, iZettle, Klarna, Avito, Stepstone, Lastminute.com). Chairman of the Board for "Aktive Ejere" (Active Owners) and DANBAN (the network of Danish business angels). Founded the broadband company COCOM in 1996, an IT company which later was sold to CISCO Systems in San Jose, CA.
Frank Lyhne Hansen - Member
Well seasoned entrepreneur with interest in numerous business areas & companies including Airhelp, Gomore, Airtame and Spiir just to mention a few. Has a background as Director from PwC and Deloitte and CRO at Topdanmark one of the largest insurance companies in Denmark.
Susanne Brønnum - Member
Susanne has solid experience in digitization and Payments after more than 25 years at primarily Nets, where she was for many years part of the group management with responsibility for the Financial Services division and CEO of Nets Denmark. Today, Susanne is a professional board member in a number of companies as well as a business angel within fintechs and founder of the climate app CO2HERO.
Management Team
Mikael Langseth Nilsson – CEO & Founder
Fintech Entrepreneur with a detailed knowledge on paymentinfrastructure, SaaS, BaaS, Embedded Banking services, Super Apps and financial regulation. Has a background as economist from a Telco incumbent and Project leader from Reuters UK. Has worked as an independent consultant and advisor for a range of different companies in the Nordics such as Saxo Bank, Payex (now Swedbank), Starcounter and Heads. Member of the Danish FSA Fintech Board and one of the first members of Copenhagen Fintech Community. Won EY's Entrepreneur of Year Award in the Start-up category in 2017.
Heidi Kraul – Head of Finance
Experienced Accounting and finance profile with +10 years within the accounting world combined with Compliance management. With a CMA degree from Copenhagen Business School and a HD (Graduate Diploma in Business), Heidi brings a high financial level of knowledge including financial processes and management.
Previous positions include, Controlling and Compliance Manager for the Global Danish group ISS, Head of Finance at Clever – a danish electric car charger scaleup together with accounting roles at various danish accounting houses, and auditing roles at Deloitte and PWC.
Jonas Larsen – VP Product Management
Jonas started his career as the youngest ever Franchise owner (of three stores) for the worlds largest pizza chain, Domino´s pizza. He joined November First in february 2018 as VP Sales, after having run the software company Clerk.io as CEO. His unique combined knowledge within Business, Sales and IT resulted in that he took the challenge of VP Product Management in June 2021.
Marie Louise Rønberg – Head of Legal & Compliance
With a Legal background, Marie is responsible for overseeing "Compliance" within November First on a broad scale, involving the Business processes, Contracts, GDPR -data protection, KYC and AML. With her experience from Project coordination, Saas Systems, training, Change implementations, Marie has a strong background to secure compliance in all departments of November First.
November First Investors
November First is owned by the founder Mikael Nilsson, Gregers Kronborg ApS and a Austrian investor.
November First Partners
ERP
e-conomic, part of the Visma Group

Uniconta
Revision og Bogføringspartnere
Sandgrav Solutions

PwC

Zignifikant

ECIT

Vistisen/Lunde

Kreston

Valju
API integrationer
Likvido (Invoice scanning)

Crediwire (Finansiel Reporting & Optimisation)

Fakturafil (Invoice Scanning)

Futurelink / BatchFlow4 (System for Invoice- & Dokumentationshandling)

PwC One View, (App)
API Partner integrations
The first customers from Fakturafil and Uniconta have been testing the service since June 2020
PWC and Futurelink (Batchflow4) are both active since Q2 2021
The fastest integration to November First's API was done by Fakturafil in May 2020, who managed to bring a "minimum viable" product to market in under a month.
Likvido went from start to a fully integrated production in only six weeks; and had over 100 integrated customers in under two months after launch of the Product.
Used by more than +1000 Danish companies